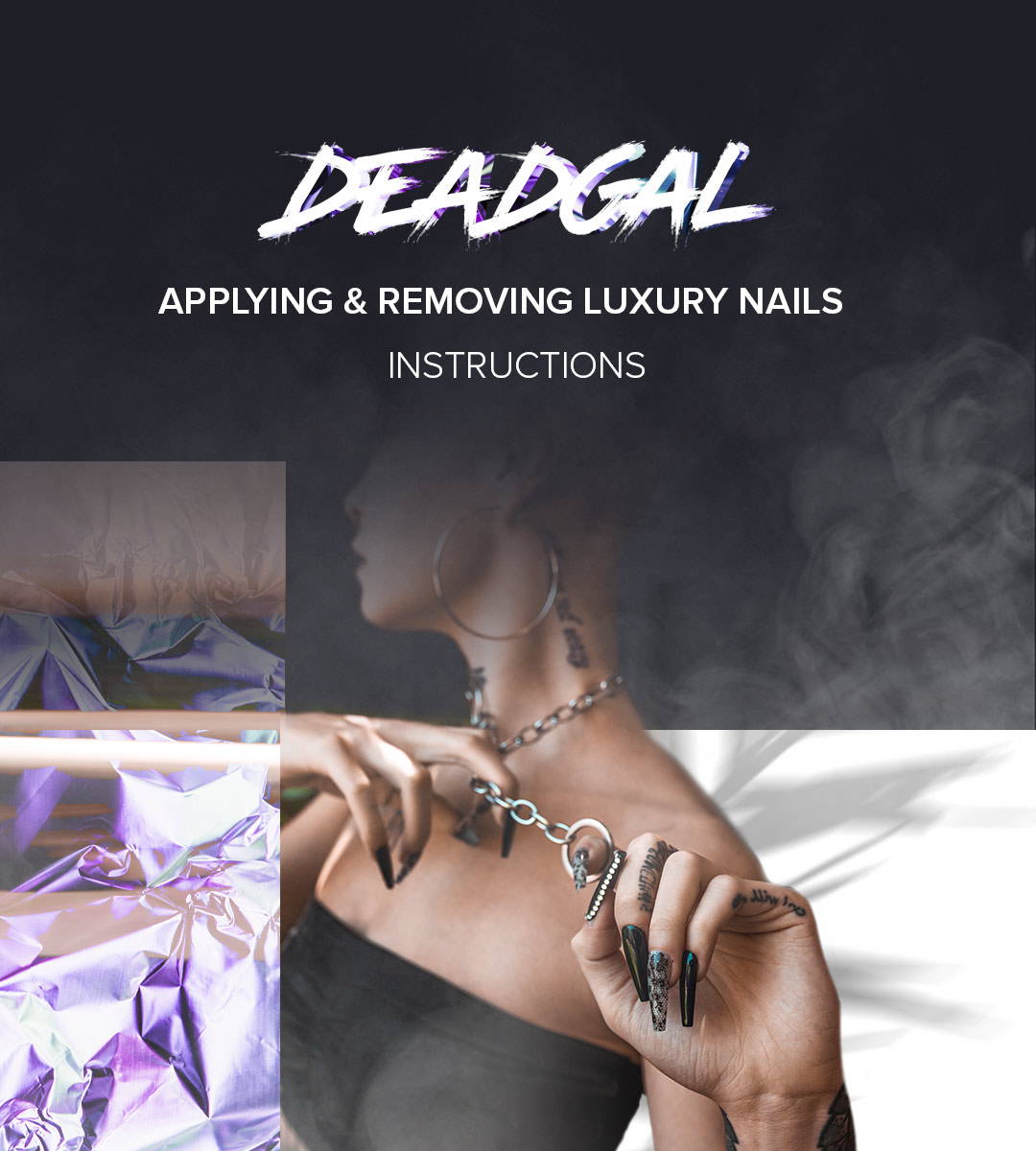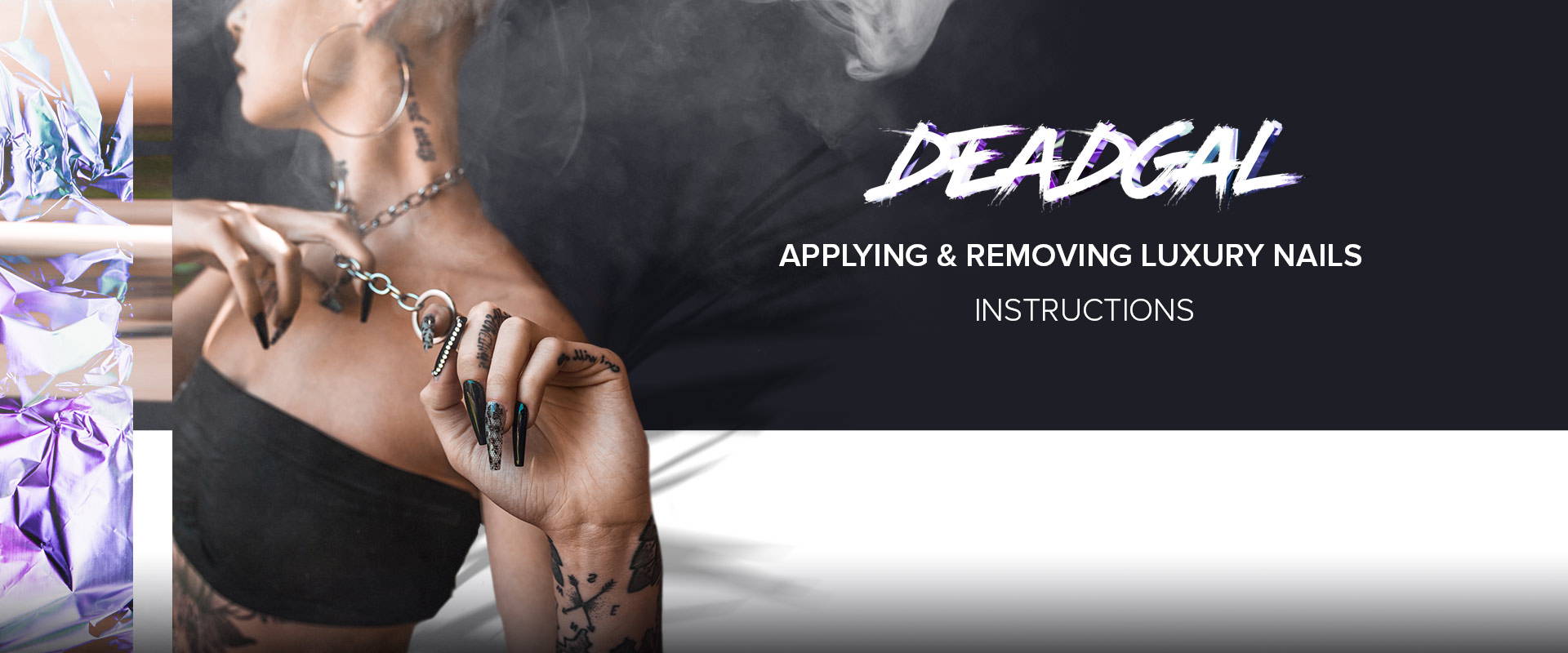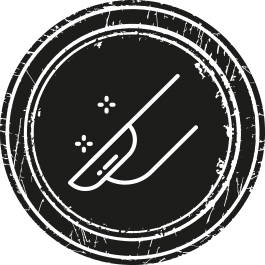 Start with a clean surface to ensure the best results. Push back your cuticles with the wooden stick to remove excess skin.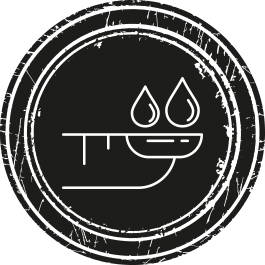 Cleanse your nail bed with rubbing alcohol to eliminate any traces of oil or dirt. Nail beds are a key location that secretes oil.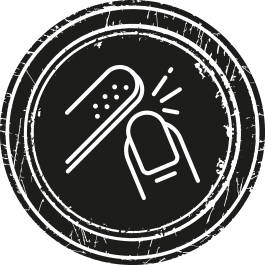 Use a buffer to gently buff out any ridges along your nail but do NOT shine your nail beds. A rough nail surface will hold the adhesive grip better.

Deadgal High Quality Nail Glue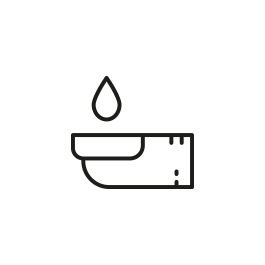 Applying less is more. By placing a drop of glue on your nail bed you will be able to see it spread outwards to the corners of your nail. Let the glue sit for 2 seconds to get tacky. You can also apply glue to the base of the press on.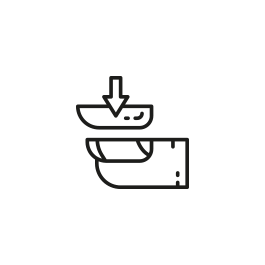 Apply press on nail at a 45-degree angle. Start with the nail at your cuticle line and apply at a downward angle, applying pressure to the center of the nail and both sides for 10-15 seconds.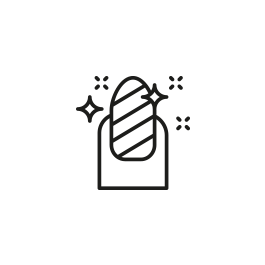 Deadgal's ultra strong formula glue last 2-4 weeks with salon quality durability.
Deadgal Signature Gel Tabs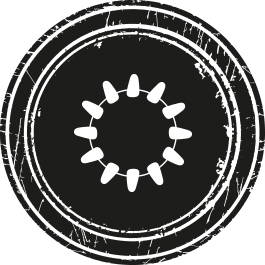 Make sure you choose the right size gel tab for each of your nails. PROTIP** Remove the press on nails from packaging according to your finger sizes, so you have ready which nails you will be applying to what nail bed** Gel tab should reach from your cuticle line to the top of your nail. All of our sets (with the exception of 6) include both our glue and gel tabs.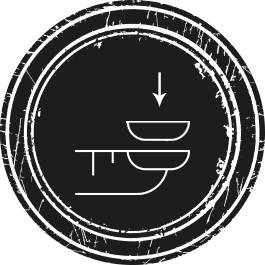 Remove gel tab carefully from sheet and apply sticky side down on your nail bed. Apply pressure for 5 seconds.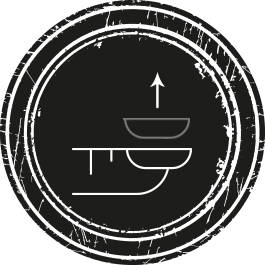 Peel the plastic part off the top of the gel tab. Be mindful, and do so while keeping the gel tab on your nail bed.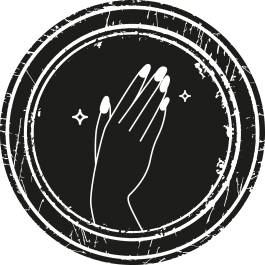 Apply press on over gel tab and holding down for 10-15 seconds. Gel tabs are healthy for all types of nail beds, perfect for any special event or up to 3 week wear.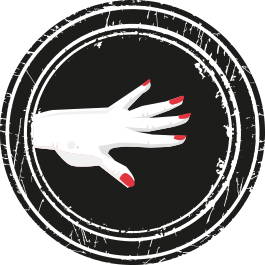 File last! You can contour your nails if need be to slim the sides if you want a thinner look.Be careful to hod your nail at the base on your finger while filing!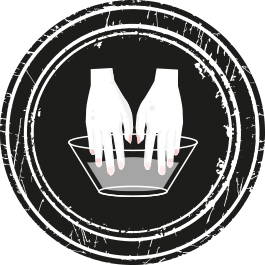 To remove press on nails, soak each hand in a bowl of hot water. Once you see that the glue is a bit loose, you can remove the nail. Baby oil also helps to lift the nail.